Trooper Shocks. Upgrade With Remote Reservoir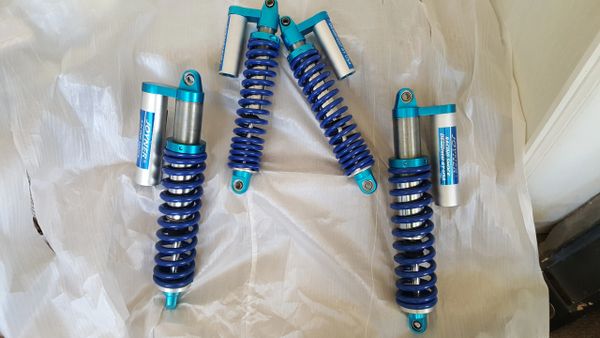 Not happy with the way your Trooper handles? Yearben's Colilovers might just be what you are looking for.

They have a 2.5" (64mm) Shock Body and a .866" (22mm) Shaft, 16" of travel, and the ability to adjust the Nitrogen pressure from 100psi to 200psi. The handling characteristics are up to you. As well as being able to adjust the ride height of your Trooper.These are a good set of shocks.Not kings but a lot cheaper. Special Order 30 days turn around.Most cases.

You can contact us:
M-F 9am-5pm MST 928-344-2117 (sales)
M-F 9am-5pm MST 928 246 6819 (tech)
email: joyridejjj@yahoo.com