Trooper Suspension ball joints. Chromoly Heim Upgrade.Lifetime warrant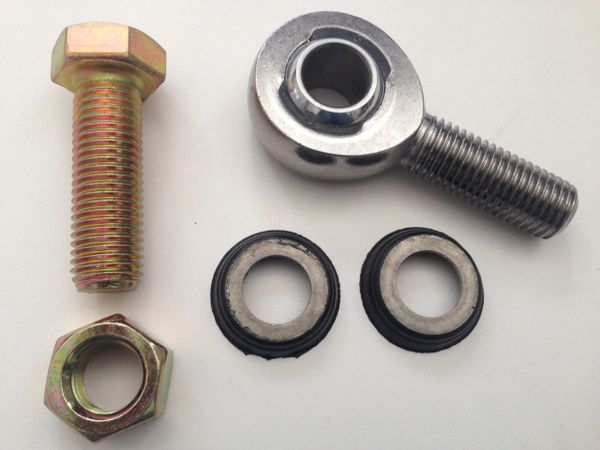 After searching for a quality replacement for the factory suspension arm rod end bearings this is what we came up with.

A Chromoly Rod End with a new jam nut, Urethane Seals to keep out water and dirt, a misalignment spacer (for where the bolt passes through the spindle), a Grade 10.9 Bolt and a Ny-Lock Nut. Completely bolt on and as a bonus all of the components sourced right here in the USA.

The results will be better control of the suspension allowing the coil springs and shocks to function properly, no more squeaks, clunks, or grinds
You can contact us:
M-F 9am-5pm MST 928-344-2117 (sales)
M-F 9am-5pm MST 928246 6819 (tech)
email: joyridejjj@yahoo.com