Custom Built Engine 1100 cc Renli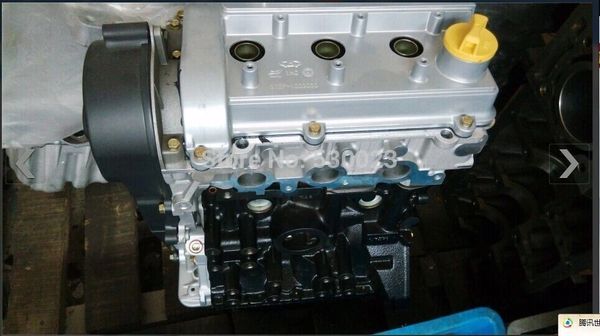 If you are in the quest for more power we have you covered. Below is a list of the options we offer.Starting price 2,250.00 Includes forged pistons included

Forged Pistons: High Compression (11.5:1), Standard Compression (9.5:1) and Low Compression (8.7:1). Standard Bore to .70 Over size
Custom Cam Shaft: We have 4 different versions. Mild Naturally Aspirated, Wild Naturally Aspirated, Supercharged and Turbocharged.

Porting and Polishing: From a simple port matching of the intake and exhaust ports to a full "race" port and polish.
Rotating Assembly Weight Reduction: Lightening and Knife Edging the crankshaft, and lightening of the flywheel.

Blue printing and Balancing: We make sure that each connecting rod has the same weight (+/- .25g), and that each piston has the same weight (+/- .25g)
We are constantly working to get more power out of the 650cc, 800 and 1100cc engines. We have a few things in the development stage (new throttle body, new intake manifold designs, over size valves) as well as in the testing stages (supercharger). Prices start at 1799 for the 650. If you have any questions please feel free to call us or send us an email.

You can contact us

M-F 9am-5pm MST 928-344-2117 (sales)
M-F 9am-5pm MST 928-323-1472 (tech)
email: joyridejjj@yahoo.com Drop ship to your door