800cc 1100cc Custom Regrind Camshaft.For More Low End Power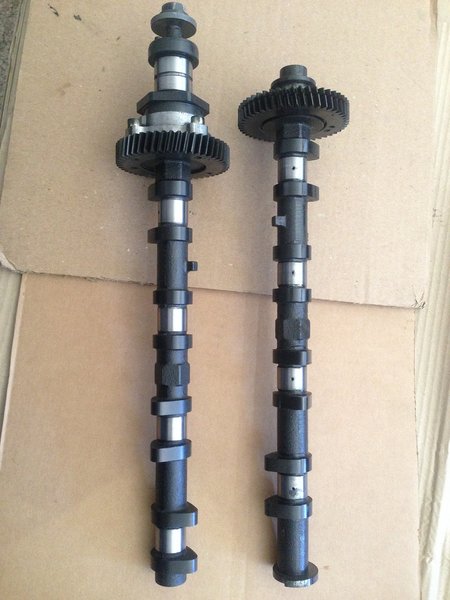 **Cams pictured are for the 1100cc Engine.Do not need to remove head.Easy install with basic tools.

Custom camshafts for 800cc Mini Viper. We have 2 new regrind camshafts.1 profile naturally aspirated and 1 profile for forced induction for supercharged or turbocharged. They are coated with a new anti-friction coating.They were computer design for low end torque. We have made custom camshafts for years. These are a new regrind to work better than the old ones. New computer program helped get the most low end torque than before.We are going to have a Video on how to install.We will ship out shims and shim tool.Thar will be a deposit on the shims and the tool and you will have shims included..You will not believe the low end torque that these cams will give you.You will not have to remove head.Must be a good mechanic.Go to silverbulletmotorsports at Youtube to see installation of cams you do not have to take off cylinder head.You install right in the Renli engine bay.Shims included youtub silverbulletmotorsport cams We are going to make a better video.

928 246 6819
Parts 928 344 2117